Horus Pay on EOSToolkit.io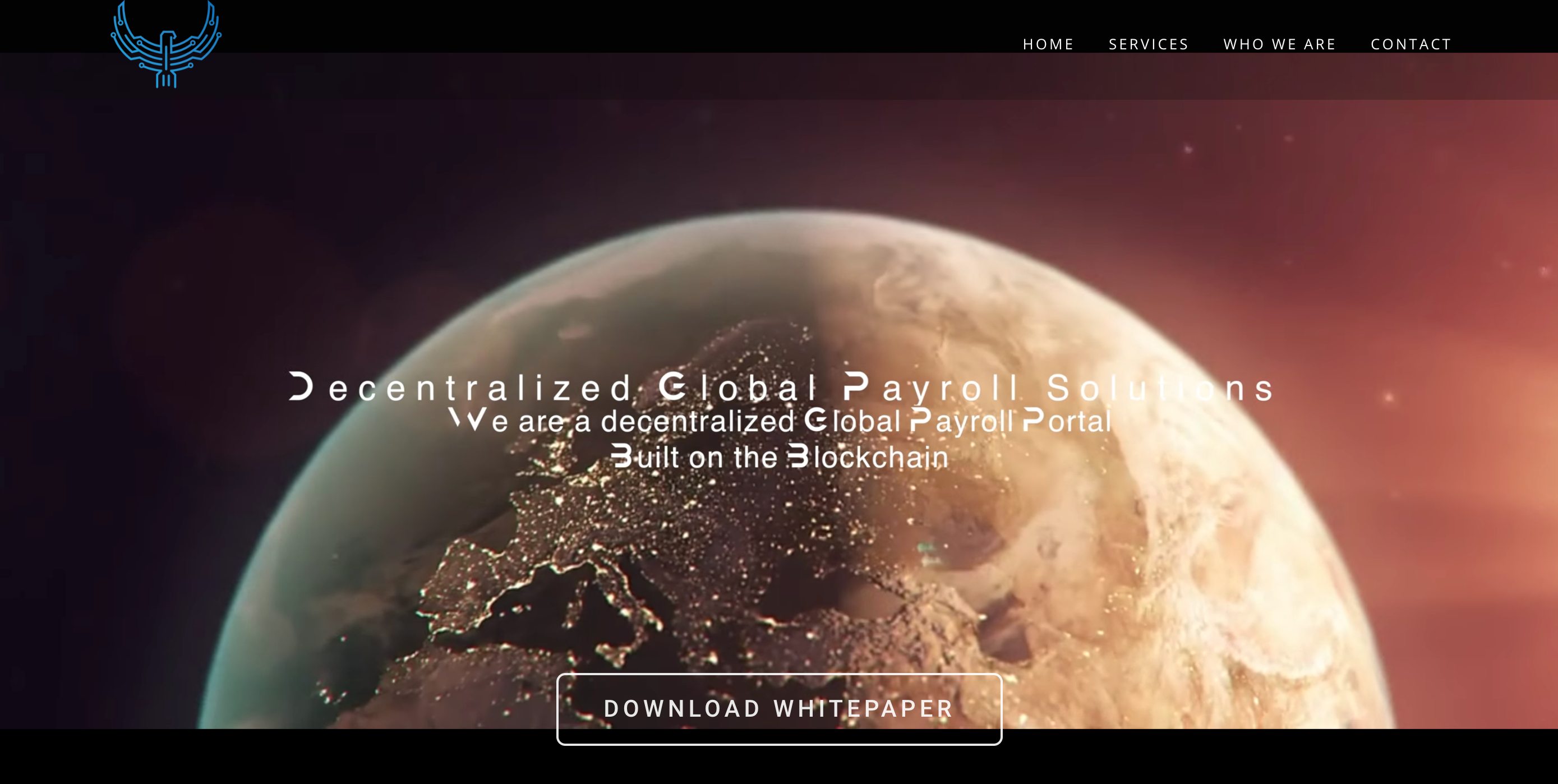 What is Horus Pay?
Horus Pay is a decentralised Global Payroll Portal that allows companies to exchange private encrypted secured data with international payroll vendors using the Blockchain.
Horus Pay aims at saving companies money through their international payroll system buy cutting out fees of existing payroll vendors.
What is Ecash?
ECASH is the payment currency for the network. At the moment, HorusPay also allows holders of HORUS to stake their tokens and earn EOS CASH (ECASH) tokens in return.
Please note:
In the Horus Pay whitepaper Ecash is referred to as Horus Dollars
"In order to access the portal, users need to stake the Horus token. Every 30 days—until Horus dollars reaches its distributed consensus of $1,200,000,000.00 (approximately 82.19 years)—the Horus token will generate another digital asset called Horus dollar at a 0.1% rate. When Horus dollars reaches its distributed consensus, the Horus token will no longer be stakeable."
Some additional features of Horus Pay include:
Standard Global Reporting
Automate input data
Control Vendors
Monitor SLA
Here is a brief explainer video of how Horus Pay works:
How to Stake HORUS PAY for ECASH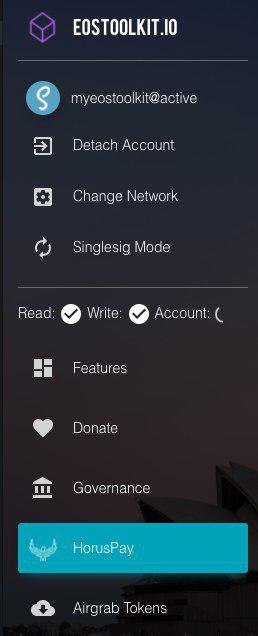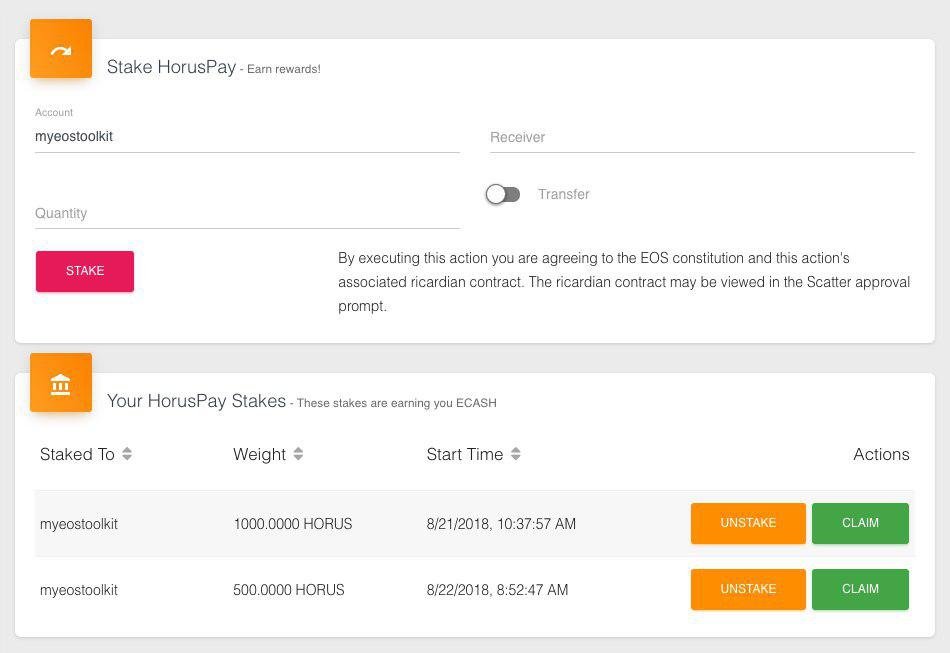 Navigate to the Horus Pay tab on the left hand side of the toolkit.
Attach Identity with Scatter (see Scatter tutorial)
Select the quantity you would like to stake (this will be the amount of Horus Pay you wish to receive the ECASH rewards for).
Once you have staked HorusPay tokens you will have the options to unstake and Claim or staked for ECASH (the minimum amount for staking is 10 HorusPay tokens).
Please Note: The unstaking process will take 7 days.
We hope you have learnt something today or found the solution you have been looking for. GenerEOS & Blockgenic, strive to ensure that we bring you the most credible, up-to-date and user-friendly information within the EOS Network. If this guide was helpful, please consider voting for aus1genereos & blockgenicbp so that we can continue to keep adding value for the community.