What is proxy voting on EOS?
Not everyone has the time to dedicate to researching, vetting, tracking every single existing and up-and-coming block producer however, nor does everyone have the time to continually re-vote to maximise their vote weight due to vote decay. This is where the world of Proxies comes into play.
When you set a Proxy to represent your accounts you are relying on that Proxy to do all this work for you. Different proxies have different visions of what they want EOS to be, and selected a Proxy that aligns with your personal vision means that this person or organisation will use their combined vote weight to help mould EOS and it's Block Producers into the network you want to see.
How to Research a Proxy?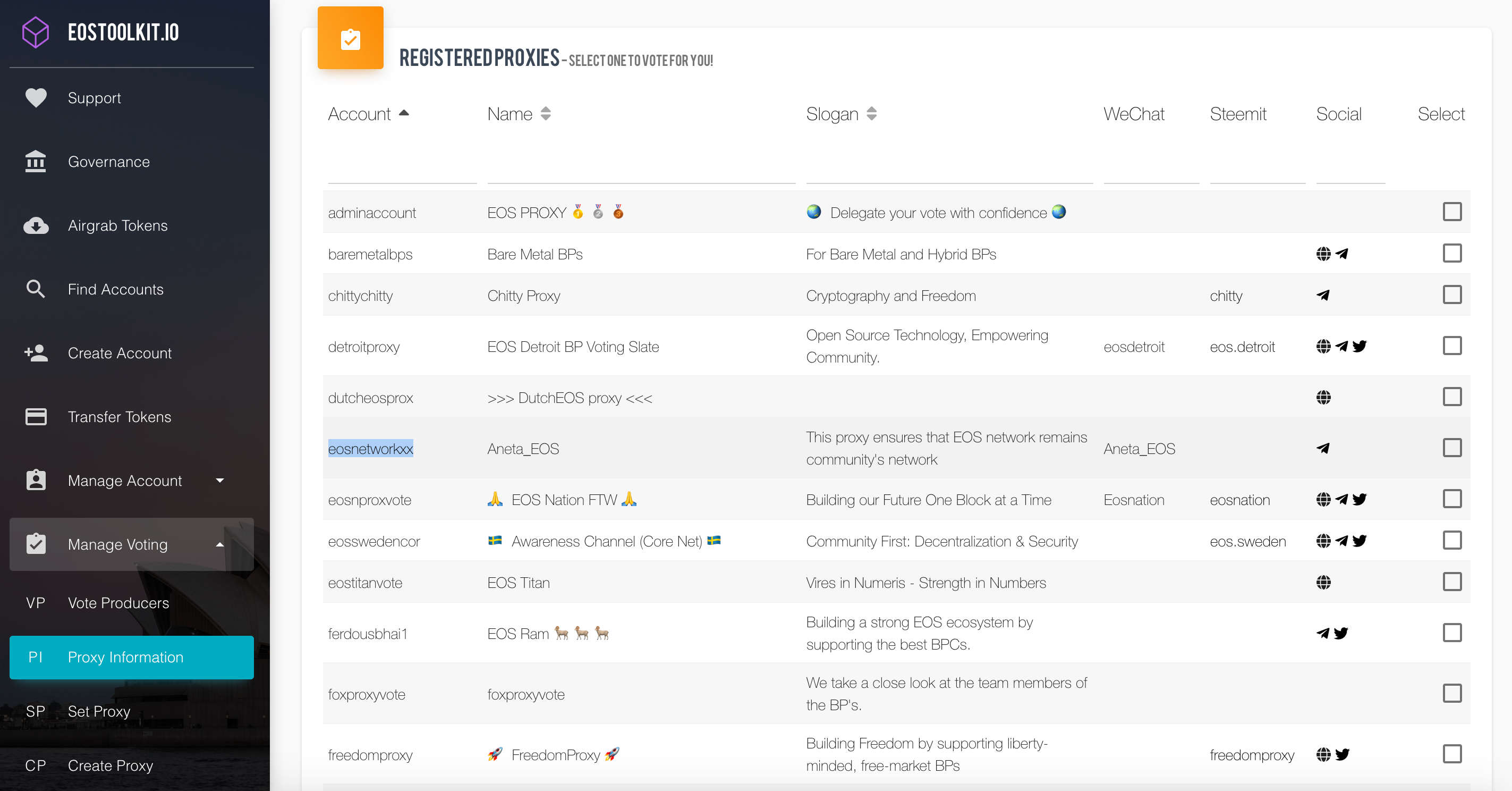 In collaboration with Aloha EOS we added a Proxy Information Table to allow proxies to register their accounts with background information that automatically is stored on the Aloha EOS smart contract. You can select your favourite proxy from the table and assign your vote to them directly from the toolkit as long as Scatter is installed.
The Table includes the following details:
Account name
Proxy Name
Proxy Slogan
Proxy Social Media Accounts
This table will help EOS token holders carry out their research when looking for the right proxy account that can vote on their behalf. From the table you will be able to gain insights into the philosophy and background of the proxy as well as search their accounts to see the total EOS staked and other details about their account. The proxy will have time to dedicate to researching, vetting, tracking every single existing and up-and-coming block producer candidate on your behalf.
How to set someone as your proxy?
You can select the proxy directly on the table above and assign them your vote ensuring your Scatter is connected. Alternatively, you can follow the below method. Connect your scatter account to the toolkit if you have not done so before read this tutorial
1.Navigate to Set Proxy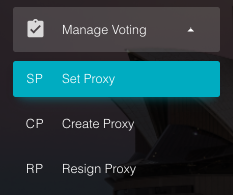 2. Set the Proxy Account Name to the Proxy you want to represent you
Set the Proxied Account Name to your own account name

How to resign the Proxy you assigned?
1. Navigate to Resign Proxy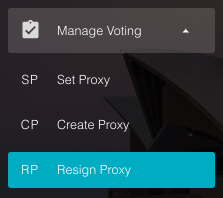 2. Fill out Resign Proxy form


3.Fill out Unregister Proxy form (if you Registered)


How to Register as a Proxy?
1. Navigate to Create Proxy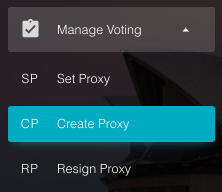 2. Fill out the Create Proxy form (if you aren't already a Proxy)


3. Fill out the Register Proxy Form.
Only Proxy Name is required, however the more information the better!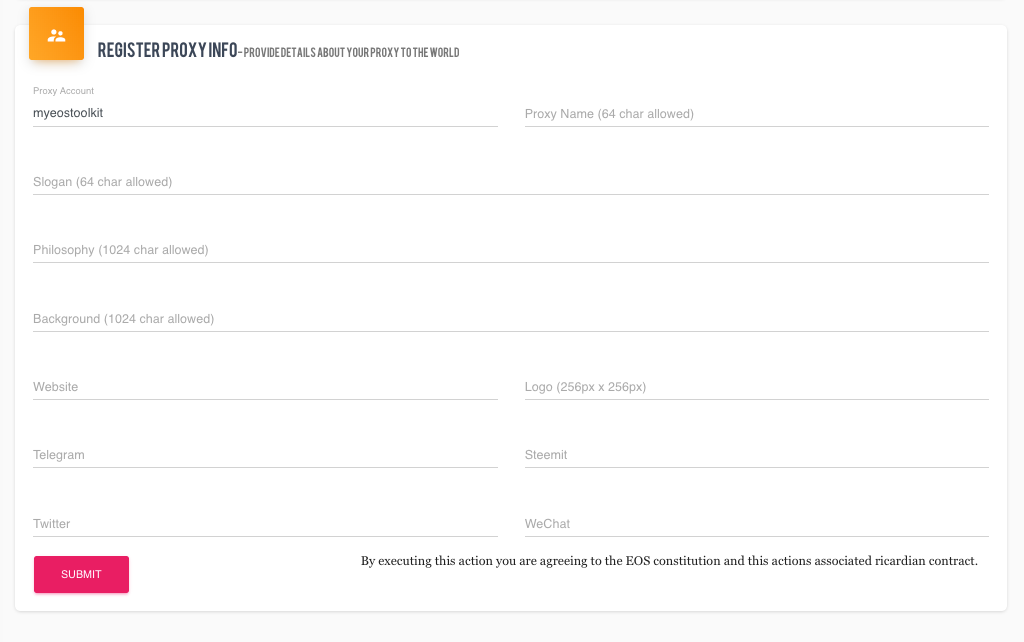 We hope you have learnt something today or found the solution you have been looking for. GenerEOS & Blockgenic, strive to ensure that we bring you the most credible, up-to-date and user-friendly information within the EOS Network. If this guide was helpful, please consider voting for aus1genereos & blockgenicbp so that we can continue to keep adding value for the community.